The second of our Farm to Cellar lunches is on the 26 th of May. Note that in your
calendar!
Once a month we feature produce from our favourite local farmers. This is a great
chance to enjoy delicious produce that you might otherwise never try!
'Lamb Love'
Saturday May 26th 1.30pm
Featuring Yeringberg lamb from Coldstream, Yarra Valley, Victoria
Menu
Entrees to share
Rainbow trout rillettes, pickled cauliflower & beetroot, horseradish
Pepperonata, olives, capers, mozzarella
………….
Main to share
Abbacchio of Lamb
Slow braised with white wine, shallots, oregano, anchovy
Sides to share
Soft white taleggio polenta
Roast zucchini, fennel, pecorino
$60 per person
Yeringberg Lamb is grown and produced by David de Pury, 4th generation farmer
and viticulturalist at the renowned Yarra Valley family-owned estate, Yeringberg.
The de Pury family has been producing exceptional lamb, beef, grapes and wine
at their historic property in the centre of the Yarra Valley since 1863.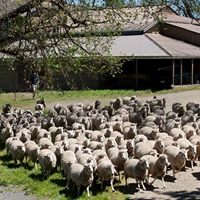 Lambs are born on the estate's rolling hills in spring, grown on the fertile Yarra
River floodplain in summer and autumn, their mothers graze under the dormant
vines in winter.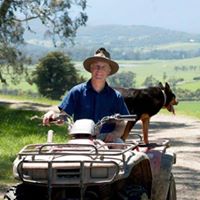 David de Pury says: 'The delicious. award celebrates our commitment to product
excellence and the championing of regional branded produce. The Award is a
wonderful recognition of our family's passionate long-term commitment to
sustainable farm practices as well as our stewardship of the land at Yeringberg.'
Yeringberg has been owned and operated continuously by the de Pury family for
155 years. Over 11 percent of Yeringberg's Yarra River flats and rolling hills are set
aside for native tree regeneration to reduce its carbon footprint. Yeringberg also
produces highly regarded, award winning wines which are available at Prince
Wine Store to drink at Bellota!